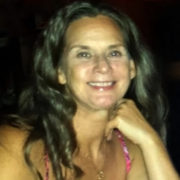 Amber
Steward/Director
Amber was born in Germany and grew up in California. She has traveled extensively and lived in many locations and now happily resides on Maui. Amber began her Bikram yoga practice 21 years ago and has been teaching for 13 years. She also has owned a Bikram yoga studio in San Francisco for 11 years. She was introduced to Bikram yoga after the death of her brother and became a loyal and lifelong practitioner. Chronic fatigue syndrome forced her to reevaluate her previous career as a software implementation consultant traveling constantly for 7 years. The base of her teaching, as well as her practice, is more physical than philosophical. Emphasis is on teaching the yoga accurately to the medical benefits and let the yoga do its work for the health benefit of the students. She has been very fortunate to have had the example of many students and many teachers in developing her knowledge of the healing power of Bikram yoga. She believes teaching Bikram yoga is a contribution to world peace… when you feel good you do good.
Bikram Yoga Maui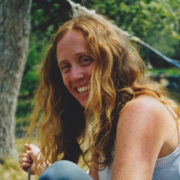 Joy
Instructor
Joy Catullo graduated in the fall of 2009 in Las Vegas. She has been teaching on Maui Since the winter of 2011. She splits her time between Maui and another island off the coast of massachusetts in the summer. Joy's introduction to yoga was through a friend's reccomendation after a terrible car accident. Through the Bikram class, she worked through the immobility of some joints and an overall lack of flexibility from years of recovery. She established a regular daily yoga practice and began to heal. She brings this patience for recovery and compassion for learning and healing to her class. She swears by this yoga as maintenance and uses it to stay strong and healthy for other parts of her life, like doing labor as a gardener and a farmer and spending long hours on her feet as a private chef in her free time.
Bikram Yoga Maui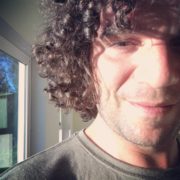 Ignacio
Instructor
Ignacio has a B.F.A. from Carnegie Mellon School of Design (2000) and an M.B.A. from Emory University Goizueta Business School (2009). He held several different jobs in design, sales and marketing, before he found his calling and attended the Bikram Yoga College of India in 2010. Ever since graduation from Bikram's world-famous Teacher Training, Ignacio has worked full-time as a Bikram Yoga teacher at several yoga schools all around the US and Canada. He was coached by some of the best Bikram Yoga teachers in the world. They taught him how to work with people of different physical and mental abilities and how to optimize the Bikram practice for each individual's specific needs. His goal is to teach this healing yoga to as many people as possible.
"If you think yoga is not for you for whatever reason, come see me and we'll figure it out together."
Bikram Yoga Maui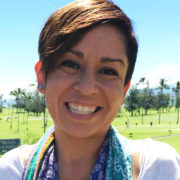 Juliette
Instructor
In June 2006, Juliette Bello took her first class at Bikram Yoga Maui, uncertain about what to expect. As a Registered Nurse, Juliette's career and passion is caring for others, and her personal experience and growth at Bikram Yoga inspired her to become a certified instructor in 2013. Juliette cherishes family time, laughing with friends, practicing 90 minutes/26 postures and every teaching opportunity at Bikram Yoga. She admits that early in her journey, it wasn't always easy to show up for class, but staying committed to Bikram Yoga was the best decision she's made for herself, her health and her well-being, and she hopes to share with others their own potential to unlock the fountain of youth within. Give Bikram Yoga Maui a try today, and take a class with Juliette, our in-house health professional with a passion for teaching.
Bikram Yoga Maui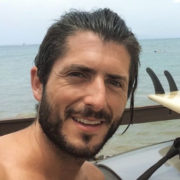 Dan
Instructor
Bikram Yoga Maui